Malaysia – Heavy rain and widespread flooding
The designated operator of Malaysia, Pos Malaysia, informs that the country is experiencing heavy rain and widespread flooding. The postal network has been severely affected and some post offices have been closed. Some roads are also inaccessible to traffic, which is delaying the delivery of mail, EMS and parcels.
The affected areas are in the following postcode ranges (since 19 December 2022):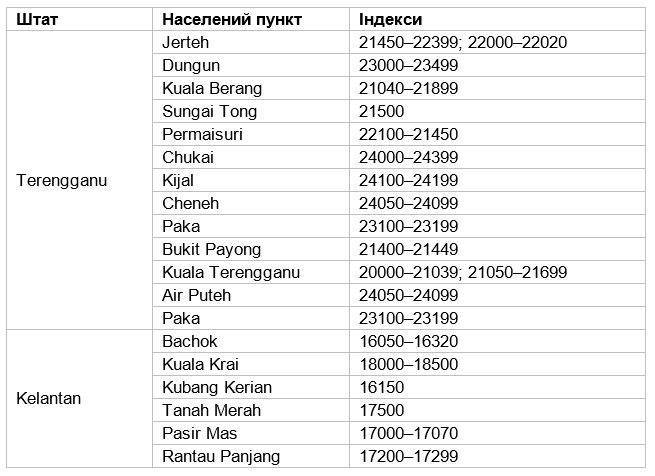 Pos Malaysia is monitoring the situation constantly and posting timely updates in the dedicated section of its website, available at https://www.pos.com.my/news-info/flood-update-service-delays.html.
Pos Malaysia is making every effort to maintain the universal postal service and to continue to provide all international postal services, including EMS and parcels, and apologizes in advance for the unavoidable delays.
An update will be issued once the situation is back to normal.