Pakistan – Flooding
The designated operator of Pakistan, Pakistan Post, informs that certain areas of the country are currently affected by flooding. As a result, there may be disruption to mail operations and delays to the delivery of postal items.
The affected areas are as follows: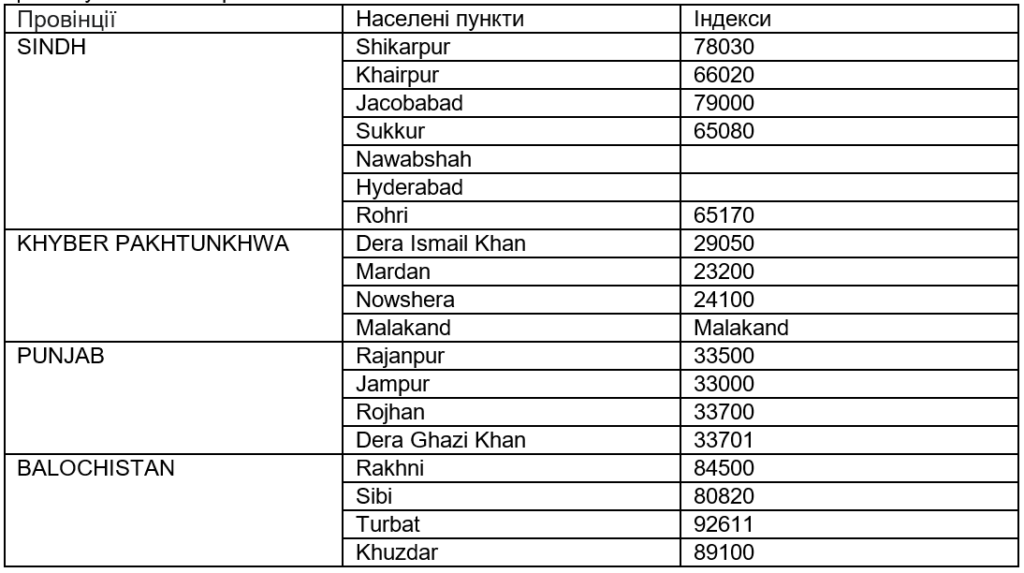 Pakistan Post thanks for understanding and will provide an update once the situation has returned to normal.